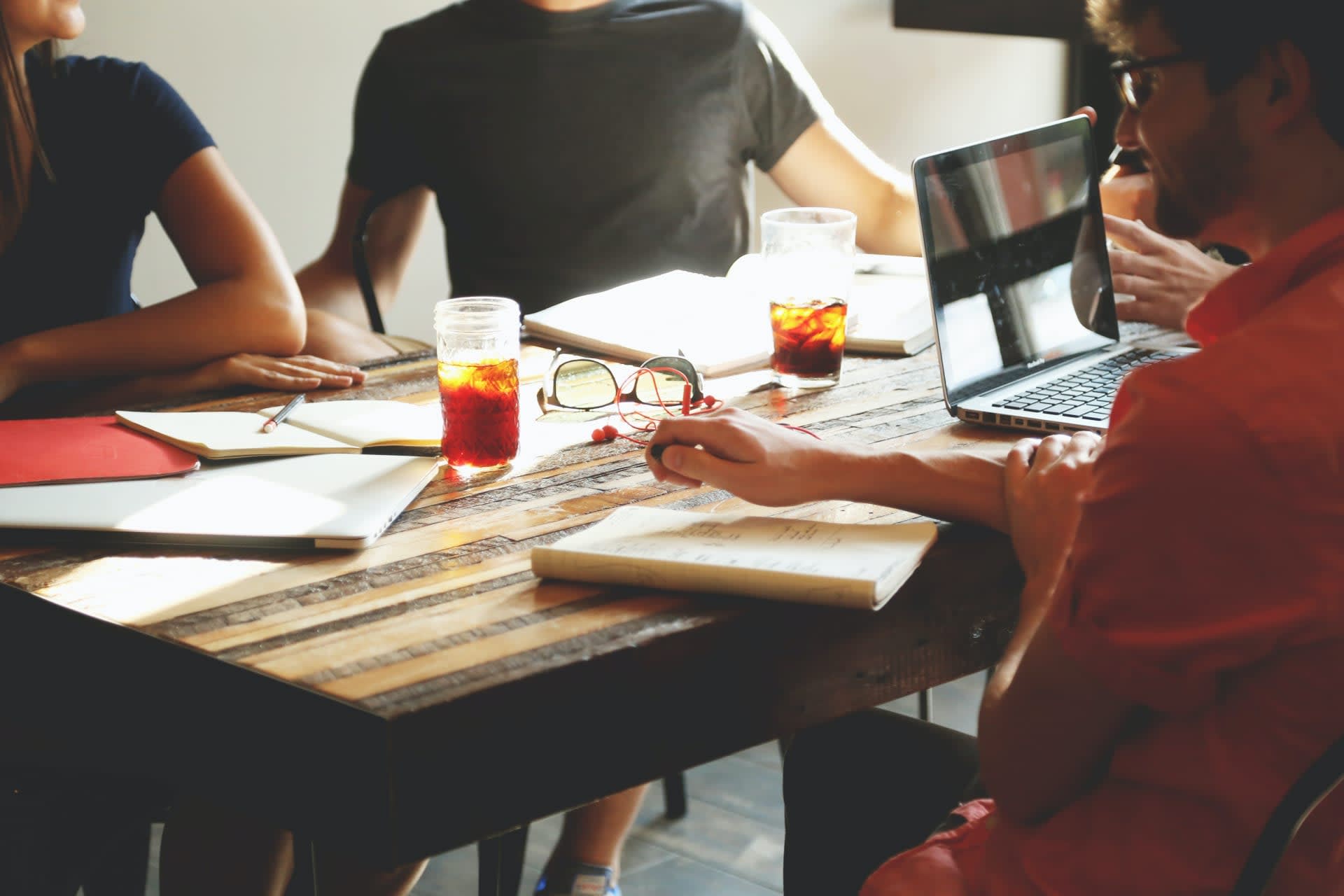 Project Engineer
Lambourn

,

England

,

United Kingdom

Airborne UK
Job description
Be part of a unique growth story! 
Join us to help build the leading advanced composites automation and digital manufacturing company. Airborne is a technology leader in advanced composites, specialised in the industrialisation of engineering and manufacturing of durable fibre reinforced composites for Space, Aeronautics, Transport and Marine industries. Via Airborne's unique combination of skills: our deep and wide composites, software engineering and mechatronics knowledge – we enable our customers to unlock their full potential in digital manufacturing growth and create a competitive advantage. We are agile, flexible and think like a start-up. This nimble approach is challenging for many incumbent companies—but it is at the heart of how we think to build winning positions by developing integrated, automated, and connected manufacturing solutions for the composite industry.
Together we are a dynamic group of 135 highly educated and enthusiastic employees, split between our headquarter in The Hague Ypenburg (NL) and our site in Lambourn (UK).
What is your new job?

The role of Project Engineer is responsible for a variety of tasks to successfully deliver projects. These tasks may vary from time to time and project to project.


You are responsible for:
Obtain a clear understanding and assimilation of project requirements.
Develop engineering solutions within the framework of company systems and procedures and utilise such engineering tools as are appropriate and available (CAD, FEA, Hand Calculations) with due consideration of budgets. These solutions will be aligned with the company's commercial strategy and constraints. Specific tasks will include:
- Feasibility studies.
- Process development such as manufacturing trials.
- Knowledge and application of composite manufacturing processes.
- Characterisation of materials and material testing plans.
- Conducting detailed stress analysis using hand-calcs and advanced simulation FE methods.
- Understanding application of automation & digitalisation within composites domain.
- Development of quality plans and inspection and test plans.
- Planning and supervising process qualification.
- Generation of production documentation and reports.
- Assistance with troubleshooting production problems.
- Coordinate third-party test houses to meet project objectives.
- Design for manufacture of products and support of detail design and stress analysis
- Project management
Development of commercial offers considering materials, manufacturing process, production hours and profit margins.
Project management of projects using such tools as project plans; decision and action trackers; DFMEA. PFMEA.
Analysis of quality issues using six sigma tools such as fishbone; 8D; DMAIC.
Participating in identifying and developing technology for targeted opportunities.
Project liaison management including QCP documents and reporting of progress.
Supplier management
Identification of Intellectual Property to allow it to be secured.
Ensure the security of work through company IT systems.
Personal attention to health, safety, and environmental related aspects.
Reporting Lines and Interactions
Reports to Engineering Manager.
Interaction with project stakeholders: Clients, internal relationships, suppliers, certification bodies.
Job requirements
Education
Masters in mechanical/ Materials Engineering or other relevant degrees/qualification.
Substantial engineering experience with composite materials.
Proven ability to synthesise technical solutions and strategies and develop substantiated conclusions.
Competently address engineering problems involving uncertainty, ambiguity, wide-ranging and sometimes conflicting technical and non-technical factors.
Demonstrable ability to conceptualise alternative engineering approaches and evaluates potential outcomes against appropriate criteria to justify an optimal or novel engineering solution.
Demonstrates and champions the value of alternative and multi-disciplined viewpoints, academic advice, and the importance of professional networking.
Knowledge of broader fields of science, engineering and technology from which innovative ideas and interfaces may be drawn and readily engages with professionals from these fields to exchange ideas and exploit collaboration opportunities.
Proven ability to seek out novel developments in your engineering specialisation and apply specialist.
Able to represent the AIRBORNE's short-long term strategic technical engineering position to the broader community.
Able to express complex/specialist technical information effectively and succinctly, issuing instructions, engaging in discussion, formulating arguments and justification, debating, and negotiating – to technical and non-technical audiences and using appropriate media best suited to the audience and context.
Able to prepare exemplary engineering documents and presentations pertinent to the audience.
Has professional gravitas, smart and confident as a technical ambassador of Airborne.
Desired:
PhD in the specialist area.
Chartered engineer with a professional institute (IMechE, IOM3)
Understands the importance of being a member of a professional technical community, learning from its knowledge and standards and being able to actively contribute to its advancement.
What we offer 

Working at Airborne International will give you the opportunity to develop your career by working on highly innovative projects. We offer you a well rewarding job in an inspiring environment with like-minded and talented colleagues. You will become part of our inspiring company where innovation, quality and creativity are key to meet our company goals. We will give you the opportunity for personal and professional growth, by training, learning on the job and coaching. A fantastic opportunity to be part of a unique growth story!

Furthermore, we offer:
Hybrid working conditions, with office commutable from major cities including:
London, Bristol, Bath or Southampton

Sociable work environment with regular company parties
Competitive salary
25 days annual leave

Generous benefits package including:
Pension plan 
Private health insurance 
13 weeks paid sickness leave
Income protection for sickness or injury at 75% of salary
Death in service (3x salary)
Please note all applicants must be eligible to work in the UK.
Information & procedure

In case you would like to apply, please send in your application (motivation and resume) via the Apply here button.
Third party applications are not appreciated.