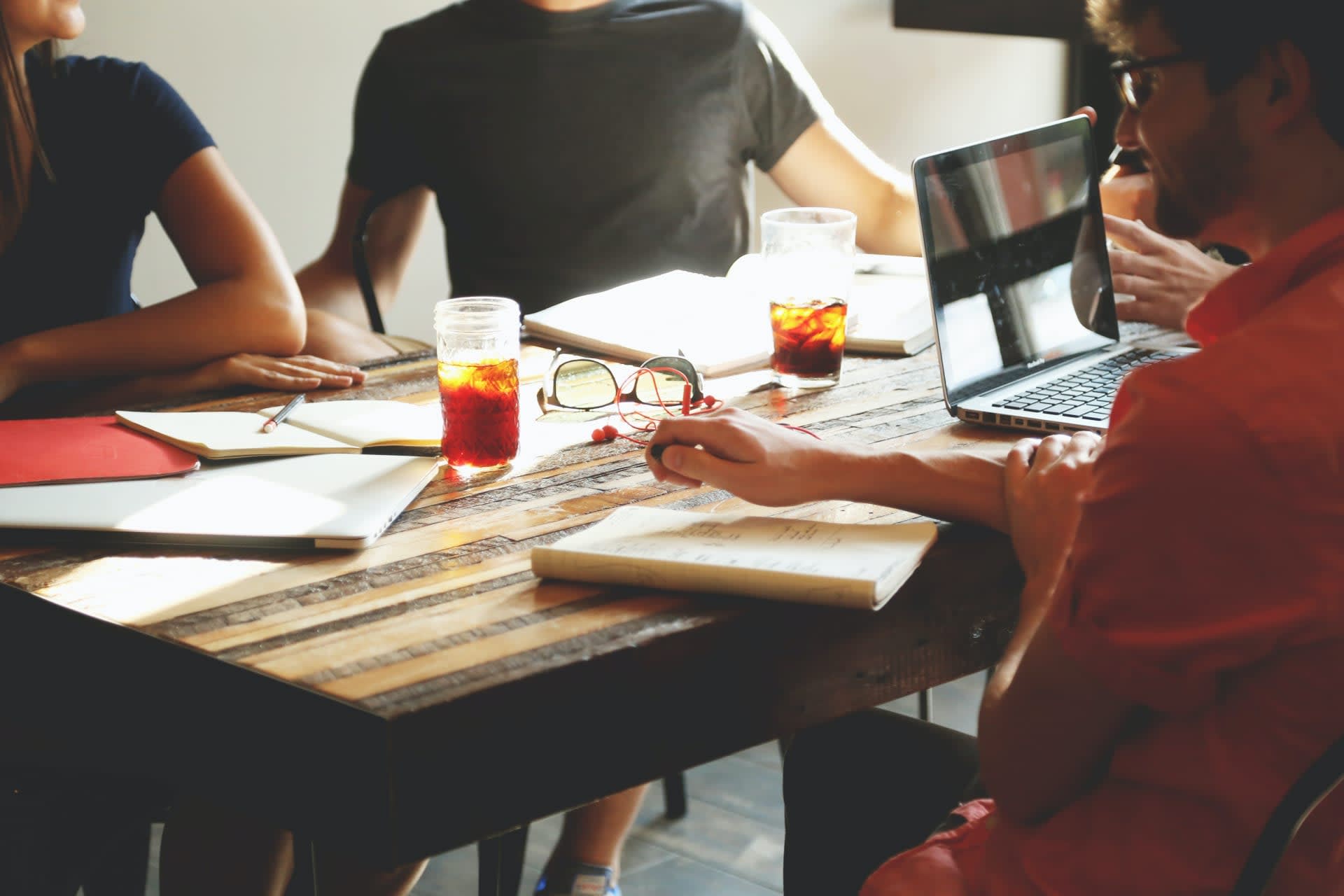 Business Development Manager
The Hague

,

Zuid-Holland

,

Netherlands

Airborne Composites Automation
Job description
Be part of an unique growth story!

Join us to help build the leading advanced composites automation and digital manufacturing company. Airborne is a technology leader in advanced composites, specialised in the industrialisation of engineering and manufacturing of durable fibre reinforced composites for Space, Aeronautics, Transport and Marine industries. Via Airborne's unique combination of skills: our deep and wide composites, software engineering and mechatronics know-how – we enable our customers to unlock their full potential in digital manufacturing growth and create a competitive advantage. We are agile, flexible and think like a start-up. This nimble approach is challenging for many incumbent companies—but it's at the heart of how we think to build winning positions by developing integrated, automated and connected manufacturing solutions for the composite industry.
Together we are a dynamic group of 135 highly educated and passionate employees, split between our headquarter in The Hague Ypenburg (NL) and our site in Lambourn (UK).
Airborne Composite Automation is a business engaged in the development of automation solutions for conversion of composite materials for a variety of applications and markets. Our vision is To disruptively industrialise composite manufacturing using intelligent automation

What is your new job?

The Business Development Manager will work within the commercial team of Airborne in Europe to sell Automation cells for industrializing how composite structures are manufactured. The primary function is to prospect for new opportunities, introducing the capabilities of Airborne, establish potential leads and to nurture those through to RFI and then RFQ. It is expected that the BDM will not only be aware of RFI/RFQs which the customer themselves have initiated, but also work to convince potential customers of the value of automation, stimulating new RFQs. This requires an attitude to prospect and hunt for business with potential customers using your own initiative.
The primary market segment to be supported is Aerospace however due to growing interest from other markets we are also looking for a candidate capable of engaging with other markets including UAM/UAV, Automotive, Renewable Energy and Micromobilty.


You are responsible for:
Business Development activities in Europe primarily but able to support inbound enquires globally.
To identify potential customers, establishing suitable commercial propositions, and elicit RFI/RFQs ultimately resulting in won contracts and business growth.
Sales of Automation solutions including standard and bespoke solutions. Where immediate automation sale is not possible, to look out for Industrialisation Partnership opportunities (consultancy model).
Focus on defined markets but not exclusively.
Promotion and sale of automation solutions including bespoke automation.
To maintain and grow sales with existing customers.
To maintain Airborne's CRM system (SalesForce) with relevant details
To support the customer acquisition process including working with the Bid Management team who will build quotes & costings

Get quotation requests (RFI/RFQ) from (potential) customers
Applying for an internal acquisition budget (bid/no bid)
Work with team to generate quotes; manage internal quotation process;
Negotiating with customers about prices, delivery times and other conditions (aimed at realization optimal profit margin and most favourable conditions)

Networking and thought leadership:

maintain and expand external network (know and be known)
visit customers and trade shows (external visibility)
Connection within the sector organizations
Preparation of presentations and articles for industry magazines
Build Linked In network personally and for company by generating relevant and interesting content.

Support customer projects (consultancy or automation) until completion:

Commercial changes
Voice of the customer
Technical variations resulting in commercial changes.
Ongoing commercial support of won bids
Account management of existing clients to establish satisfaction and future opportunities.
Reporting Lines and Interactions

Reports to Managing Director Airborne and interaction with Management, other BDMs, project stakeholders, clients, internal relationships, suppliers, external partners. 
Job requirements
Education
Minimum of Bachelor's degree in Mechanical/ Materials Engineering or other relevant degree/qualification
Work experience
Engineering experience with composite materials
Automation knowledge/experience a significant advantage.
Previous experience in a commercial role.
Minimum 3 years professional experience
Knowledge of composite materials processing advantageous
Other
Preferably located at our facility in The Hague, The Netherlands.
German language skills preferred.
Willing to travel regularly to trade shows or customers (mainly in Europe)
Ability to manage internal stakeholders to achieve objectives.
Proven ability to synthesise technical solutions and strategies and develop substantiated conclusions
Competently address engineering problems involving uncertainty, ambiguity, wide ranging and sometimes conflicting technical and non-technical factors
Inquisitive, open, and collaborative to listen, question, and confidence to propose solutions.
What's in it for you?
A workplace which is truly based on trust, and as such a high level of autonomy is provided for you to do your work as you see fit. With our innovative portfolio of automation products there is always a challenge for you to sink your teeth in, allowing you to get out of your comfort zone. We offer you a well rewarding job in an inspiring environment with like-minded and talented colleagues. We encourage opportunities for personal and professional growth, by training, learning on the job and coaching.
Furthermore, we offer:
Good primary and secondary terms of employment
Generous annual leave of 32 days
Retirement Pension Plan
Opportunities for personal and professional growth, by training, learning on the job and coaching.
A hybrid environment with possibilities to work from home.
Information & procedure
In case you would like to apply, please send in your application (motivation and resume) via the Apply here button.
Please note: a pre-employment screening (education check and conduct of good behavior / VOG) will be part of the hiring process.
Third party applications are not appreciated.